Needing a way to organize and keep track of all your clients, customers and employee details? We are offering a 2-in-1 package for your company, making things easier while increasing efficiency. You can record all customer details and use it to contact them directly from the CRM System via the iSMS service; SMS texts, WhatsApp and Email.
Purchase CRM Software
Visit iSMS website
Contact us
What can you carry out in the CRM System with iSMS features?
Manage customer contact details systematically
CRM SOFTWARE PRICE
A FREE 30 Days Trial is given when you purchase our CRM Software! If you are a New iSMS customer, you are entitled to receive 10 FREE Demo Credits to send your SMS texts, WhatsApp and Email messages to your clients!
Industries that can benefit from using the CRM System with iSMS Features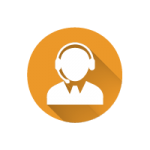 Call Centers
Notify clients on updates
Inform users on promotions
Get feedback from customers
Banks
Send notification on transactions
Payment due date reminder
Keep records of bank loans
Retail
Keep track of inventories
Provide membership benefits
Inform customers on sales etc
Courier
Store records of client details
Track parcels ordered by buyers
Record payments by customers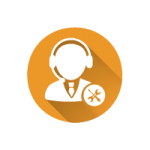 Service Agents
Manage customer details
Keep track of all services
Maintenance reminder
Property
Group buyers into categories
Include buyers top locations
Notify clients on properties
How do you use the CRM Software with iSMS Features?
Step 1:
To fully utilise all features provided by the CRM System, you must register at all THREE websites:
POS Market: Register a POS System account for POS Clients to download and install the CRM System.
iSMS: Register an iSMS account in order to send your clients iSMS texts, WhatsApp and Email messages.

AlienVoIP: Register VoIP account to contact your customers via the Call feature in CRM System.
How do you use CRM Software Features?
VoIP Call Feature
Select a contact/ group. Click on the "Call" and "Reg" buttons in order to call your clients via VoIP while including remarks. View More »