iCRM Features
iSMS Bulk SMS alert integration
Manage incoming leads/contacts
Manage customer support needs & tasks
Assign tasks to employees
Track personal performance or product status
Advance permission system, control what users sees
Online iCRM Pricing (Cloud based CRM)
Currency
Malaysia Ringgit (RM)
US Dollars (USD)
Singapore Dollar (SGD)
Branch
Monthly / branch
Pay 1 month
Pay 6 Month
Pay 12 month
Monthly / branch
Pay 1 month
Pay 6 Month
Pay 12 month
Monthly / branch
Pay 1 month
Pay 6 Month
Pay 12 month
1
150
150
720
1080
50
50
240
360
25
75
360
540
2
300
300
1440
2160
100
100
480
720
25
150
720
1080
3 and above
450
450
2160
3240
150
150
720
1080
25
225
1080
1620
iCRM Offline Version
Do you often travel or work away from your office? iCRM Offline Version makes it easier and convenient for you to continue working and deal with clients within the application without an internet connection.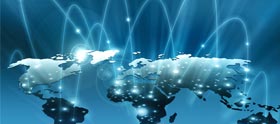 iCRM Online Version
iCRM Online Version helps you to manage customer relationships, databases and sales information. iCRM Online Version also syncs any updated data from iCRM Offline version onto the internet.
iCRM Online Version with Local Storage
An Additional Local Storage Space is offered with the Online Version package for you to store all files such as images, videos and any large files into the server that is able to connect unlimited iCRM users.

Standalone Small Business CRM
The client will provide hardware and it is hosted at their premiss. Maintenance shall be done internally and BMO will charge on the service and maintenance, however the cost will be much higher than the cloud version.
Standalone installation needs hardware. Typically, web server, database server and broadband internet is needed. Our team will setup the hardware and software, followed by updating the software periodically. Through our experience, customers will request to trace events, inventories and guidance. Offline or stand alone server will cost more to maintain, however there are pros and cons, it depends on the decision from your management team.

Cloud Based CRM System Service
By using a username, password and company code, you will be able to login to BMO module. All Customer Relationship Management (CRM) system modules are accessable via web browser. This include logging in from iPad, iPhones, Android mobile phones, PC and desktop. In addition to that, CRM Malaysia will perform data backup, system updates, maintenance and etc.
By using CRM cloud service, a company cloud save cost on server, maintenance, data security, bandwidth, and even system uprade/update. It can be integrated to your web page easily.
iCRM Online Version Features
| CRM Systems | iCRM |
| --- | --- |
| Mobile HTML View | Yes |
| Monthly Price Per Branch | RM50 onwards |
| Data Storage per user | 1GB |
| | Yes (Automatically identifies the contact details and fills in for you!) |
| | Yes |
| | Yes (unlimited grouping) |
| | Yes (unlimited status) |
| | Yes |
| Bulk Email | Yes (using own SMTP) |
| | Yes |
| | Yes |
| | Yes (price in AlienMailer.com, free 500 per month) |
| | Yes |
| | Yes (as per price in iSMS.com.my) |
| CRM Systems | iCRM |
| --- | --- |
| Calendar | Yes |
| Google Calendar | Yes |
| Andriod notification | Yes |
| Notification SMS | Yes |
| Notification Email | Yes |
| Quotation | Yes |
| | Yes |
| | Yes (unlimited assign) |
| Product items | Yes |
| | Yes |
| | Yes |
| Free customization | Yes (by programmers directly) |
| | CSV import employees, contacts, etc. |
| CSV export | CSV export employees, events, contacts, etc |