How can our

CRM Telemarketing

help you?
A good CRM system will help you track and manage communications with your clients, allow you to control sales and marketing work as well as grow the sales funnel whilst we cultivate new sales towards a positive close.
With the Telemarketing feature, you are able to:
maintain and grow the confidence of current client relationships
expand the investment from each clientele in the list
attract future prospects as you manage leads to the tipping point of purchase
The accessibility with the client on top of the frequency of contact will foster fast results and encourage new businesses to come in. With the help of a CRM system, this certainly helps manage the buying cycle.
The moment a client is identified as a potential follow up via the Telemarketing platform, the CRM Telemarketing process can help manage by following up, train sales teams towards strengthening the client-sales relationship.
Plus Points of

CRM Telemarketing
A clear compilation of data covering buying patterns and habits of the client
A developed communications strategy between the Sales team and clients
A results oriented format of establishing new & old businesses
A clear plan towards sales strategy for each client
A strong understanding of what your clients want in terms of products & services
A great telemarketing process
Sharpened call skills in order to make calls that count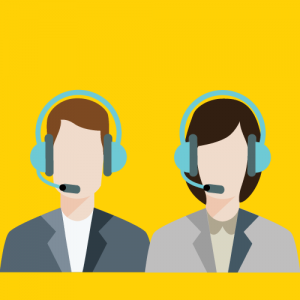 How to

Start
Import the list of contact you want to make telemarketing calls to.
Import this list to into iCRM
Download the iCRM Offline version. Install it according to the instructions.
After installation, make some adjustments and configurations.
Some essential knowledge is needed to operate a proper Telemarketing campaign:
IP-PBX
SIP Trunk
Set up extensions
Once properly set up, just add the SIP username and password into the iCRM Offline system. You can then start to distribute the list to different agents and start making calls to your CRM clients.