In order to progress with businesses, one crucial step is to ensure you grow your database. Without Lead Generation Forms parked at various spots in your website, you fail to bring the audience towards a call-to-action from your marketing efforts, be it through an email, newsletter, website or other platforms
Many companies and organizations require the use of forms and questionnaires in order to communicate with customers and acquire information, making them a crucial business tool. An important feature in all CRM systems are the Lead Capture Form.
In general, it is critical that all forms are:
created strategically with the right questions
have an easy to follow format
have a clear objective
is an automated tool in collecting database
The forms you get with our iCRM system have all these features in place and more. Let us walk you through how we leverage our forms to enhance your business efficiency and grow your leads.
Easy Form Designer
Our forms are flexible in design to make things easier for you. We have many ready templates to choose from that can easily get you started. These templates can be edited to suit your needs. Some of the features are:
drag and drop questions you want to ask into the right place
no technical expertise needed
create custom fields
select from dozens of field types;

open text fields
drop down menus
radio select buttons
Just the Right Length
Getting the best length for your forms is crucial. It is always tricky to know which will be the best but we feel the right length should reflect the right occasion and objective for the form. A short form will certainly entice people to fill it in and generate more leads. However the information may be too general. Whereas, a lengthier form will result in some people shying away from answering too many questions, but for those who do respond, the data gathered would be important in your next steps.
shorter forms result in more people filling it up
shorter forms can only collect small amounts of general info
longer forms may scare people away from filling it up
longer forms will result in more extensive data collection
find a good balance with form length
clear your form of any other distractions to achieve the main objective of, filling it up and submitting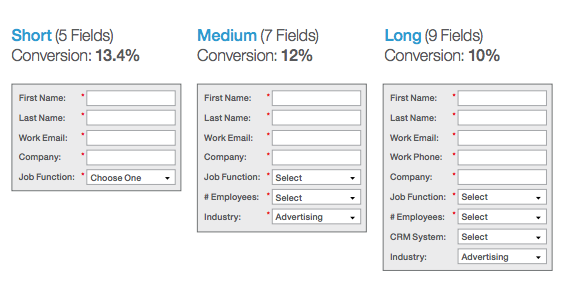 Field of Options
Besides getting the length of the form right, it's also important that you use this short time with your audience to capture the right kind of data needed for your campaign, sales drive or feedback reports.
ask the right questions
as ONLY necessary questions
qualify the lead early on in your form before going further with other questions
remember to always get points of contact and their level of qualifying as a lead
note that you can always ask further questions later once you put them into different categories
Guarding Privacy
A form is an activity that will always get you one step closer to your audience. Therefore note that the audience is giving you their time and opening up to you about their personal information and identity.
gain the trust of your audience
always have your Privacy Policy available
have your logo clearly visible
add some client testimonials for peace of mind
have a guarantee seal or a 3rd party security certification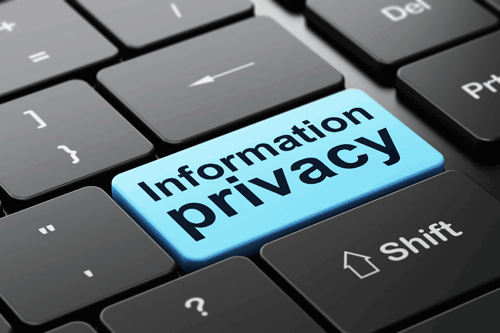 Human or Robot
Make full use of the CAPTCHA feature to ensure there is a form of 'human verification' eliminating bad collected data and streamlining results.
Pressing Submit
At the end of every form, you would want your audience to click Submit to seal the deal. Ironically, the use of the word "Submit" is the least favored one. The words with the highest results are those like; "Click Here" and "Go". Reason falls on the meaning of the words that feel less like a promise and more open.
The Right Placement
Where you place the form is just as crucial as the length and wording of it. Make sure you do not program it to pop up too early nor place it too far down in an article that will make the audience miss it or most likely not want to participate in filling it up.
always pair the right placement of a form to the right objective of the campaign
do not place a form too early that it disturbs your audiences viewing of your article or website
do not place it too late in the article or website, that the audience will miss the form
place a pop-up when a user signals exit-intent
best place is on the top right of the page
Convert to Data
All the effort above will go wasted if this last but most important step is not implemented. We ensure all our forms are connected & programmed to easily be translated into valuable database.
convert visitors into qualifying leads & paying customers
keep track of valid & invalid form submissions
enroll contacts with relevant lead campaigns
send alert to sales team or other useful triggers when form is completed for relevant follow up
(Transforming visitors into valuable database)