How can our

CRM Email Telemarketing

help you?
The current success rate of emails are generally low, however this refers mainly to SPAM emails. Legit emails are still considered as one of the most effective ways to contact your prospects. It is also still considered as one of the most official platforms that can and will be used as a paper trail by most clients to refer to. Our iCRM system allows you to send emails to clients easily once you have configured your SMTP server to the iCRM system.
With the Email Telemarketing feature, you are able to:
integrate email and the iCRM system to allow you to determine the true ROI of a campaign
track conversion leads into sales
real-time insight into customer behaviour via opened or unopened emails and clickthrough data
An integrated system will give you the ability to update records in real time, ensuring information is current for every upcoming campaign. As sales reps update these data they get to evaluate important information like competitive data, pain points as well as demographic information.
This helps you develop content based on CRM data and personalize campaigns to be executed strategically as well as emails to be sent out.
Plus Points of

CRM Email Telemarketing
A comprehensive return on investment
An improved sales visibility
A targeted messaging strategy
A segmented database with the right platform
A strong understanding of what your clients want in terms of products & services
A great telemarketing process
Sharpened call skills in order to make calls that count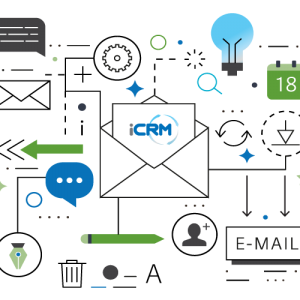 How to

Start
Configure the SMTP Server to the iCRM.
Once this is done, choose Contacts and start sending emails to them.
Another way to send emails are from "Email/SMS → Send → Email"
HTML emails can be constructed here.
NOTE: You are using your company SMTP to send out emails, therefore make sure you do not SPAM your customers.