How can our

Coupon Marketing

help you?
A good CRM system will help you track and manage communications with your clients, allow you to control sales and marketing work as well as grow the sales funnel whilst we cultivate new sales towards a positive close.
With the Coupon Marketing feature, you are able to:
understand your customers spending habits better based on their reaction towards the campaign and how the campaign is received.
be able to track conversion as well as use the campaign to clear out slow moving products and services.
a chance to restrategize on better selling products, regain revenue from slow moving stock and revamp services.
Starting a coupon campaign is not only simple but the unique coupon code which cannot be misused by others will allow you to check, collect and collate important data on your customers spending habits. Sending a coupon campaign is one of the easiest ways to identify and reward loyal customers as well as suggest a route of engagement that may have been lapsed for sometime by encouraging them to redeem the coupon or points and head to your website to do so. It's a win for both sides.
Plus Points of

Coupon Marketing
Identify products and services that need help to be pushed out of stock.
Grow the database of clients that lean towards coupon based campaigns.
Segment the database for future seasonal campaigns.
Reward loyal customers with great coupon discounts.
Collect a strong level of data based on the coupon codes.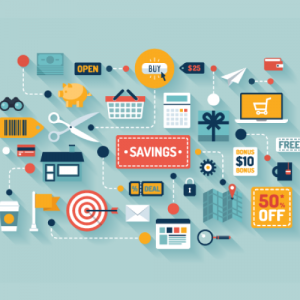 How to

Start
Define a campaign type that has a Coupon indicator.
Also make sure to define if it is an internal clearing drive or an external discount coupon campaign.
Make sure an expiry date is set for the campaign and the coupons. The expiry date for the coupon does not have to match the expiry date for the campaign.
Identify the targeted group that the coupon campaign is aimed towards.
NOTE: You are using your company SMTP to send out emails, therefore make sure you do not SPAM your customers.